The Orange Blossom Blues Society Inc., (OBBS) exists to preserve, promote and present blues music & entertainment to the Central Florida region.
The OBBS seeks to provide education, awareness and support for all blues music past, present and future.
We provide a community for members to network with other like minded individuals and entitities to promote blues music.
We value both diversity and unity within the blues genre of music in our community and welcome all who support our mission, but by its very nature, the OBBS focuses its efforts specifically on blues music, dedicated musicians and supporting its members.
Special OBBS Event!
Click Below to Purchase Tickets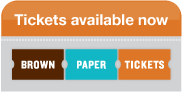 - Or -
Use this form to tell us why you're a member of OBBS. You will be entered into a drawing for a pair of tickets to the show.